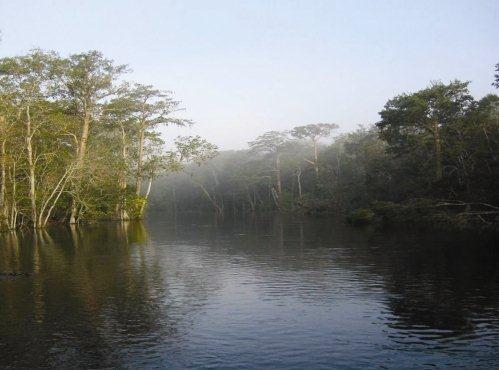 While most of the country is experiencing frigid temperatures, wearing long-johns and sipping on something hot to warm them up, we in Northeast Florida are experiencing some spring-like weather and the fishing reports are screaming the news that the speckled perch are beginning to spawn in the beautiful brackish water of the St. Johns River.  What a great place to live!  Being a resident of St. Augustine, FL, you have access to the St. Johns River, which is the only river that flows north, the Intracoastal Waterway, and the Atlantic Ocean.  All are a quick and enjoyable destination when planning your day on the water.
Don't get me wrong Gentlemen, it is nice to have a guy to go fishing with, especially when it is time to take that big fish off the hook, but girl's can fish too!  As a matter of fact, there is a Women's Fishing Clinic scheduled for March 19th in Jacksonville, FL.  I plan on heading out so that I can get some pointers for my next fishing excursion and of course, I plan on taking my new Penn rod and reel.  You can get all the details on the clinic, along with all the latest fishing tips, on Jim Sutton's Fishing Report located @ Jacksonville.com.
Being a Florida native and the oldest of three girls, I was always willing to head out fishing with my Dad and that passion hasn't dimmed much over the years – we won't go into how many years that is.  For the most part, our trips involved freshwater fishing and a Carolina Skiff.  There are so many great places to go and even when you tire of fishing, you can just sit back and bask in the beautiful scenery and gorgeous weather of Northeast Florida.   One of my most favorite spots to fish is the Ocklawaha River located in Palatka, Florida.  The pristine beauty of the river's water covered by a canopy of trees, and steeped with tons of history, makes for the most relaxing day of your life!  You might even see one of the monkeys that got away while filming Tarzan.
Regardless of age or gender, fishing is one of the most popular sports in the state of Florida and if you decide to visit, you will definitely see why.  As for me, well I am heading down to Gander Mountain, located in St. Augustine, Florida and stocking up my tackle box to prepare for the weekend!