What if an apartment just isn't for you? Well, at Glenmoor you have options! Choose between apartment, cottage, or patio home living with five unique apartment floor plans and six spacious home designs. You can choose the space you need with floor plans of one, two, or three bedrooms.  Even assisted living has private rooms and bath. This is your retirement dream and Glenmoor is happy to help make it a reality!
Combine those comfortable living options with an incredible location and you've got retirement made! Glenmoor is located on Florida's First Coast in the heart of our St. Augustine golf course community (World Golf Village). Take advantage of the special pricing for Glenmoor residents on our two renowned golf courses or if golf isn't for you how about a short trip to the city of St. Augustine?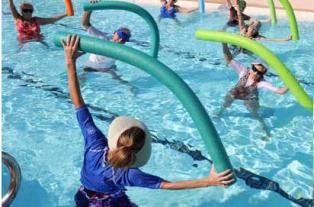 Glenmoor always has a million activities going on if socializing is your cup of tea and if not; the 40-acre campus can offer you the privacy you desire. From water aerobics to a game of cards, they've got it all! I look forward to their 4th of July parade every year. All of World Golf Village gets involved to celebrate!
When the time comes that you or your spouse needs full time care, Glenmoor is here for you. They offer care for life, so you don't have to worry about the "what if's". The unexpected is already planned for. Their Life Care includes unlimited access to assisted living and skilled nursing at an affordable cost. To read more about Life Care visit http://www.glenmoor.com/lifecare.aspx.
We hope you enjoy the video above! You will be introduced to some Glenmoor residents, see the incredible grounds, and learn about the Glenmoor way of life. We hope you join our community soon! 
To view the full length video please visit http://www.glenmoor.com/home-video.aspx