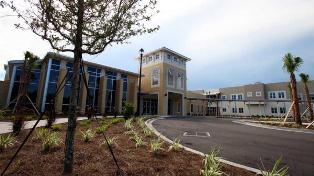 Davidson Realty President Sherry Davidson and I were excited to get a personal tour of Palencia Elementary School (PES) from Principal Don Campbell. Don has been in education for more than 40 years and specializes in opening new schools, such as Wards Creek Elementary in World Golf Village, and now Palencia Elementary, which opened in August of 2012. Palencia Elementary is one of our most leading edge St. Johns County Schools and caters to 738 students. Come along with us for a tour!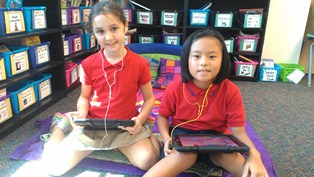 Palencia Elementary offers state-of-the-art technology resources for all of their students. As Don explains in the video, PES is an all-digital school, which means all the student's textbooks are online. They can access their textbooks by computer or iPads in the classroom or at home. But, just because they are at the forefront of digital technology doesn't mean they don't appreciate a good ol' hardback book. We stopped by their Media Center where Don tells us that 60% of their books are available in hardback form.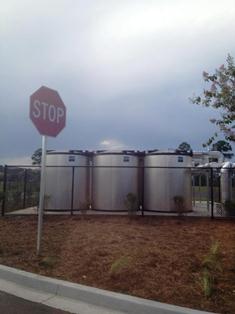 PES was built to Green Building Standards and is applying to receive the LEED Award (Leadership in Energy and Environmental Design) in 2013. Part of their green standards is recycling and reusing. They compost food to use in their gardens to grow corn, beans, vegetables and fruits for the cafeteria.  Don also points out the ice storage machines that make ice at night to cool the entire school building down during the day, saving on energy costs.
PES is very dedicated to their arts and music programs. They have full-time art and music as well as physical education and a Lego Lab. Most PES students start their day with exercise by walking or riding their bikes to school!
To learn more about living in St. Johns County or to visit Palencia Elementary School give one of our Davidson Realty agents a call at (904) 940-5000 or stop by Davidson Realty at 100 East Town Place, St. Augustine, 32092.