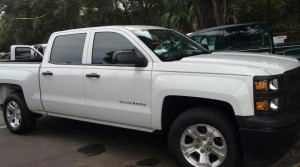 If there is one thing we have plenty of here in Florida, its sunshine. And with it comes the need for protection from the sun's heat and UV rays. Tinting the windows on cars, homes and offices helps to decrease heat and save energy, provide skin protection, diminish glare and improve security.
As owner of St. Augustine company AB Mobile Tint, Alex Barzaga can truly attest to these benefits. Alex launched AB Mobile Tint in 2011, which provides tinting services in the areas of auto, residential, commercial, industrial and marine.
Having worked in the glass tinting industry for more than 13 years, Alex has honed his skills with superb results. We recently caught up with Alex to learn more about his business.
What sets you apart from other tinting services? What I think sets me apart, besides my experience and professionalism (which I learned from my mother), is the fact that I'm a mobile business and customers do not have to waste any extra time. They can be at work or playing golf while I tint their car. Also, we are computerized and our film is cut to specification on site.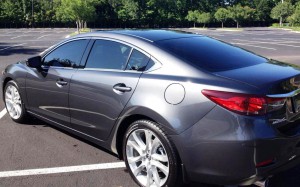 What does a typical day look like for you? A typical day for me is booked from 8:30 a.m. to sometimes 6:00 p.m. I service a lot of the local dealerships; most days I go to one of those first thing and take care of the cars they have booked and are still on their lots. After that I go to my the next appointments; sometimes it is a car, other times it may be a house or a business. I have an assistant that books my appointments. That keeps me free to go from one customer to the next.
I see that you use auto film. What is that and what are its benefits? Installing window film may look relatively easy but there are many circumstances that could lead to an unprofessional installation. It is very easy for the film to become contaminated with dirt, dust or hair, thus ruining the film and creating dissatisfaction. A professional installer is experienced with proper preparation and application techniques to prevent contamination or other problems with the film, and ensure a quality installation.
Tell me about your lifetime warranty. We are a Johnson Window Films authorized dealer, therefore we offer their 100% lifetime satisfaction warranty. If you find any fault with the installation, all you have to do is call us and someone will call you to schedule an inspection and replacement if necessary.
Visit the Johnson Window Films website for more information.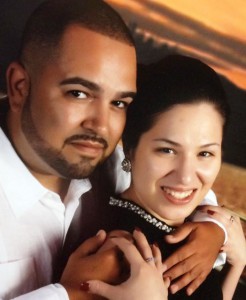 What is the best way to contact you? If anyone is interested in requesting an auto installation, all they have to do is call (904) 540-0061. If they are looking for any other of the services offered, we will be glad to schedule a time to visit the site and provide them with a written estimate.
AB Mobile Tint is licensed and insured. Click here to follow AB Mobile Tint on Facebook!
AB Mobile Tint is also a valued sponsor of Davidson Cares, the non-profit foundation of Davidson Realty, Inc., which provides grants to local St. Johns County schools including Mill Creek Elementary, Wards Creek Elementary, Palencia Elementary, Pacetti Bay Middle School and Nease High School.