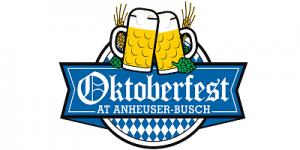 Join Northeast Florida's enthusiasts of German culture, music, food and beer at this year's Oktoberfest Jacksonville! The family-friendly, two-day event will unfold at the Anheuser-Busch Brewery on Friday, Sept. 29 and Saturday, Sept. 30.
Attendees will be treated to plenty of entertainment, German and traditional festival food, 30 different beers, live music and fun for the entire family. Watch or participate in a bevy of activities, including:
• Harvest Paintball
• Celestial Farms petting zoo
• Barrel rolling competition
• Tricycle races (for grown-ups!)
• Wiener dog races
• Bratwurst eating contest
• Stein holding competition
• Harvest Putt-n-crawl
• Haunted Brewery attraction
• and much more!
Just some of the vendors include Mr. Potato Spread, Joy Schtick food truck, Wurstbusters, Delish Kabobs, The Zen Butcher, A Flying Sausage and Healthy Italian Icees.
Tickets start at $12 and plenty of upgrades are available including VIP access. Kids 12 and under are free! Purchase tickets by visiting www.oktoberfestjacksonville.com.
The Anheuser-Busch Brewery is just 10 minutes from downtown Jacksonville.