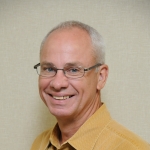 In March, 2003* the Wall Street Journal Magazine of Personal Business, Smart Money, featured a special report on how one's home values are boosted by good landscape.
At the time, the then president-elect of the National Association of Realtors, Walt McDonald, had advised; "when people ask me how they can get strong interest in their property, I always tell them to fix up their landscaping". Studies showed that a design-wise, landscape investment of about 5% of a home's value would result in as much as a 150% return. In most any market or region, a home on the market at $500,000 with an extra $25,000 invested in new landscape could result in an easy 7.5% / $12,500 of additional profit.
The Smart Money article suggested four distinct ways to invest in, and enhance, your home and property values – both for your own living as well as for future sale.
First – concentrate on Curb-Appeal – everything that can be seen from the street or during the approach to your home. Curb-Appeal is enhanced through landscape beds, staggered and layered height plantings (ground covers to taller shrubs), shade and special interest trees, walkways, pedestrian and vehicular arrivals and an attention to spacing, massing, scale, framing and accenting.
Second – implement landscaping that provides year-round interest. Use a basic palette to create the setting and punctuate it with flowering and seasonal detail. Focus on the right tree in the right location. Understand and appreciate that quality trees are the very best investment – they begin to add value immediately and continually as they mature**.
Third – create a sanctuary. People thoroughly enjoy a quiet and private retreat – a space for gathering, leisure and contemplation. All sorts of hardscape elements can be used – paving, fencing, water, sculpture, furniture and lighting.
Fourth – work to bring the inside outdoors. Summer kitchens, fireplaces, pizza ovens, gazebos, terraces, decks and patios, sunrooms and shelters, sheds and multi-purpose out-buildings are all sorts of great ways to enhance both outdoor living and entertaining opportunities.
*Remember 2003? It marked the leap into a go-go time in the residential home building industry. Values, both intrinsic and extrinsic, continued on a steep incline. Lessons learned from the eventual outfall, include the realization and appreciation of the above enumerated enhancements and their role in supporting home values.
**Studies have shown that mature trees, in the right location with the right care, can individually bring enhanced values of $50,000 to $100,000 or more. Large, healthy, mature trees with strong branching and balanced canopies are difficult, to impossible, to replace. Homeowners aren't inclined to spend $35,000 on a single tree (with today's technology, big-tree transplanting is doable) – but a buyer shopping for both a home and a graceful, shady place are often very willing to spend the extra amount.