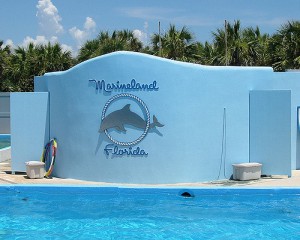 Attention nature enthusiasts! If you're curious about the natural beauty of our coastal lands and the many animals that live here, Marineland's Lecture Series is a great opportunity to learn!
The recurring event takes place on the third Tuesday of each month at Marineland Dolphin Adventure from 10 to 11 a.m. Each lecture is free to attend (space is limited and reservations are required for admission).
The series is presented in partnership with GTM Research Reserve, and features a different topic and speaker each month. Guests can expect to learn fascinating facts about marine life, our local ecosystem and our oceans.
Remaining 2018 dates include September 18, October 9, November 20 and December 18. To make reservations, call 904-823-4500. Dive in and learn at Marineland!