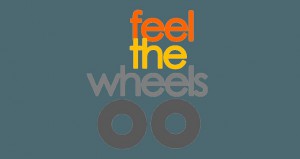 This Saturday, the St. Augustine Outlet Mall transforms into a transportation wonderland! The annual Feel the Wheels event will take place in the shopping center's parking lot this Saturday, April 13, from 10 a.m. to 3 p.m.
All are invited to experience the excitement of riding in trucks, buses, racecars, tractors, construction equipment, fire trucks, boats, military vehicles and even the St. Johns County Sheriff's Office helicopter. The only thing you won't see is a "do not touch" sign! Kids are invited to explore the vehicles, climb into the driver's seat, honk the horn, sound the alarm and have fun!
Sponsored by the Junior Service League of St. Augustine, the event was launched in 2012 by tag! Children's Museum of St. Augustine to spread the joy of play-based learning to kids of all ages.
General admission is $5 and children 2 years and under are free. Visitors can also participate in a raffle contest.
Feel the Wheels will include a variety of hands-on activities including a Big Wheels course, remote-controlled racecar track, St. Johns County Public Library bookmobile, as well as an appearance from special characters courtesy of Girly-Girl Partea. Kids can meet Disney's Princess Ariel from 10 a.m. to 12:30 p.m., and Cinderella from 12:30 to 3 p.m.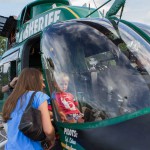 A variety of local food truck vendors will be open throughout the day.
The St. Augustine Outlet Mall is located at 500 Outlet Mall Blvd., St. Augustine, FL 32084 (on the east side of I95).
All proceeds will go towards tag! Children's Museum of St. Augustine. Learn more by calling (904) 826-1052 or visiting https://jslofstaugustine.org/about/events/feel-the-wheels-2/.