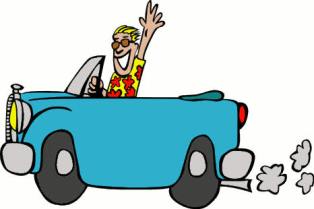 Most visitors to our region recognize its natural beauty – and its relation to the Atlantic Ocean and the St. Johns River. Ours is a distinctly out-door place where recreation comes easily.
Fishing, beachcombing, surfing, hiking, biking, boating and golfing are the activities that first come to mind. But, our opportunities and choices for recreation and entertainment are world-class. Coupled with our wonderful-winter-weather and comfortable fall and spring days – the months from November through May afford uniquely memorable, motoring events.
In close proximity and easily accessed, you can satisfy your diverse interests every weekend.
Start with a visit to the Turkey Rod Run, at least once – even if you aren't shopping for a weekend special. This show and sale is the premier east coast car event and swap meet, staged throughout the 4 day Thanksgiving weekend inside the Daytona International Speedway.  Thousands of cars are displayed for both competition and sale and virtually every part you need for restoration and customizing is available. This is the place for you to buy that car of your youth or dreams.

read more +