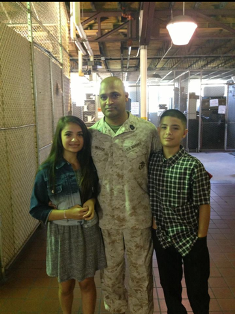 Michael Narace has proven that a passion for helping people never really goes away.
After serving our country for 20 years as a U.S. Marine, he found a new path that enabled him to continue being an active community contributor, this time as a Realtor guiding clients through the home buying and selling process, as well as a resident of World Golf Village.
Says Michael, "I look forward to being an active part of the community and also helping fellow veterans with all of their real estate needs." We recently caught up with Michael to learn more about him, his background, and the Narace family.
You've traveled and lived all around the world. What inspired you to make World Golf Village your family's home?  I had the opportunity to compare many different neighborhoods. But, from the first time that I played the King & Bear and had a chance to visit the local schools, I decided it would be the perfect place to raise my kids, and build a life after the military.

read more +