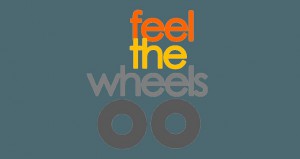 This Saturday, the St. Augustine Outlet Mall transforms into a transportation wonderland! The annual Feel the Wheels event will take place in the shopping center's parking lot this Saturday, April 13, from 10 a.m. to 3 p.m.
All are invited to experience the excitement of riding in trucks, buses, racecars, tractors, construction equipment, fire trucks, boats, military vehicles and even the St. Johns County Sheriff's Office helicopter. The only thing you won't see is a "do not touch" sign! Kids are invited to explore the vehicles, climb into the driver's seat, honk the horn, sound the alarm and have fun!
Sponsored by the Junior Service League of St. Augustine, the event was launched in 2012 by tag! Children's Museum of St. Augustine to spread the joy of play-based learning to kids of all ages.
General admission is $5 and children 2 years and under are free. Visitors can also participate in a raffle contest.
read more +