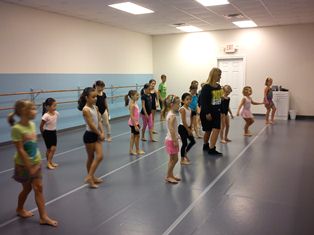 St. Augustine Academy of the Arts, the area's premier arts center, takes the stress out of after school transportation for parents and puts the fun back in afternoons for kids. The center now provides after school pick-up and transportation to the center for several local schools, including Wards Creek Elementary, Mill Creek Elementary, Palencia Elementary, and Pacetti Bay Middle.
Says Artistic Director Tasha Wells, "The kids are always excited to get here and start moving after a long day at school. This program gets the kids here safely and also helps parents with after-school logistics."
The program begins from pick-up immediately after school to 6:30 pm Monday through Friday. Upon arrival, students participate in classes or stretching and conditioning exercises. But, that's not all.
"Our program extends beyond the artistic and physical activities," says Wells. "Students have homework time every day. An on-site tutor is always present and internet access is available as well."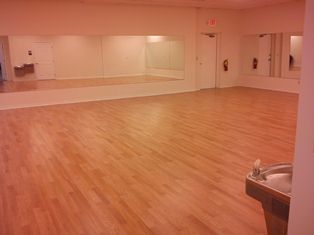 The academy provides a quiet area with an age-appropriate library of books for students to work on reading homework. A healthy snack is also provided daily. Educational games, crafts, videos, and other activities are available once homework is complete.
The academy, which is fast approaching its 250th student, offers an impressive array of artistic activities to appeal to kids' widely ranging interests. Students may choose from ballet, tap, jazz, hip hop, acrobatics/tumbling, Broadway, cheer dance, contemporary (middle school only), and karate, as well as theater, chorus, guitar, and piano.
Because the after-school program is so popular to parents and kids, the academy nearly doubled its space to 6,200 sq. ft. last November, adding a new studio, computer lab, and more play space.
The center is also now registering for its summer camp program, beginning June 17. For more information, call 940-1818 or register online at www.staugarts.com. A sibling discount of 10% for monthly tuition is also available. Full-time and part-time after school pick-up options are available, from one to five days per week.
St. Augustine Academy of the Arts is located at 200 Business Park Circle, Suite 113, St. Augustine, FL 32095, situated just off of International Golf Parkway.