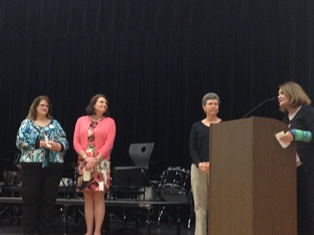 Davidson Realty launched their non-profit foundation, Davidson Cares, in November of 2013 to offer support for local schools in the World Golf Village area, including Mill Creek Elementary, Wards Creek Elementary, Palencia Elementary and Pacetti Bay Middle School. Davidson Cares has given a total of $11,300 to the four schools mentioned above in less than six months!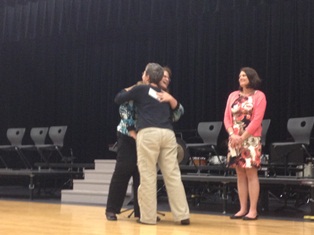 Davidson Realty President Sherry Davidson presented the remainder of the Davidson Cares money at Pacetti Bay's Arts Around the World Event last week, where all four schools were represented. Davidson Cares donated $4,800 in grants to each of the schools based on video submissions in February and the remainder of the money was divvied up based on total school votes for the grant videos. Palencia Elementary received $2,275, Wards Creek received $1,625 and Mill Creek and Pacetti Bay each received $1,300 for a total of $6,500!
Davidson Cares is looking forward to raising even more money in their second year of fundraising! To stay up-to-date on fundraisers or to learn more about Davidson Cares, please visit www.davidsoncares.com or call Peyton Davidson at (904) 940-5000.